Marketing School

, Made Better

Listen ad-free, suggest our next podcast episode, and more. Grow your business
faster than you thought possible with a low-priced Marketing School Pro membership today!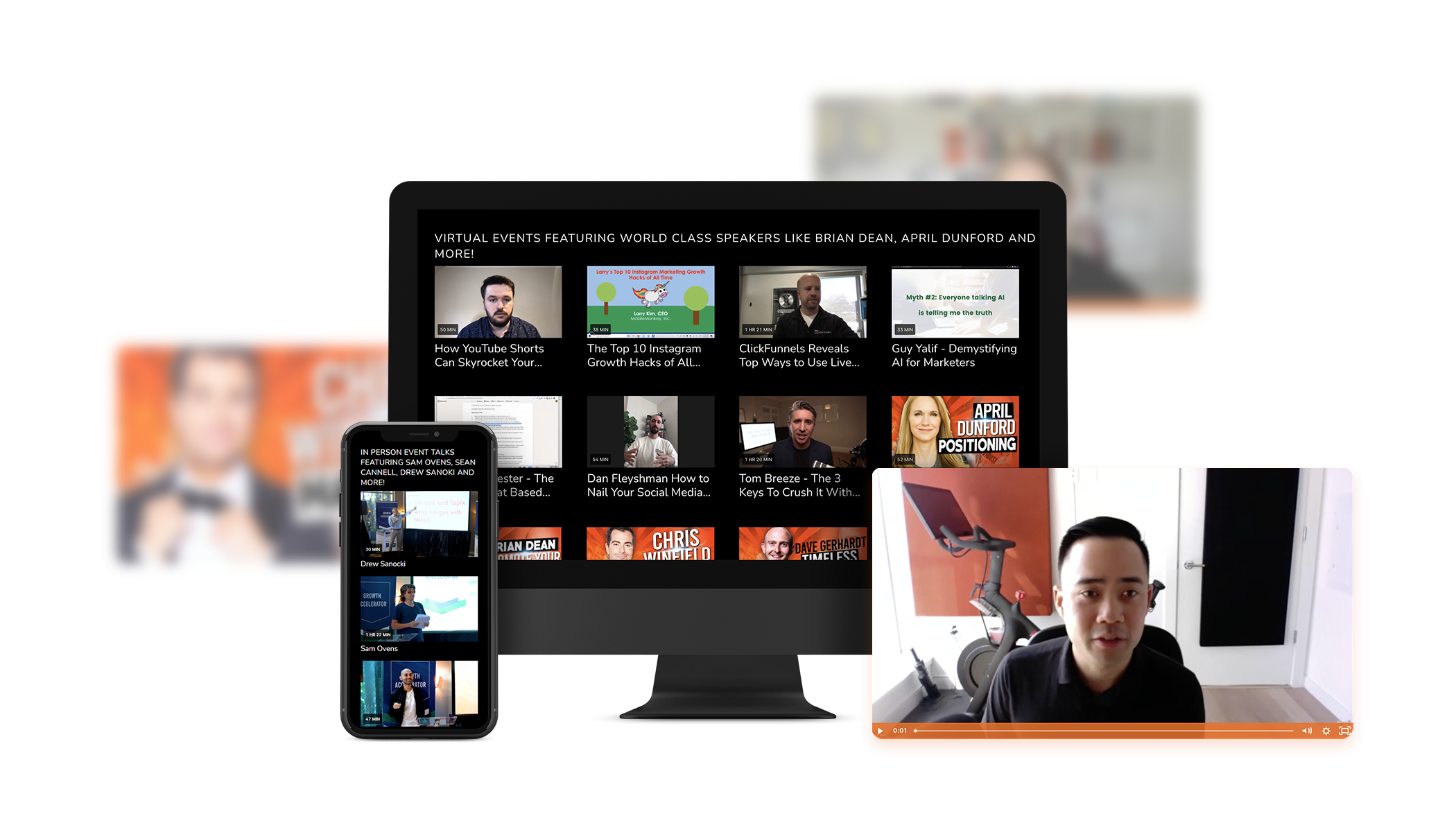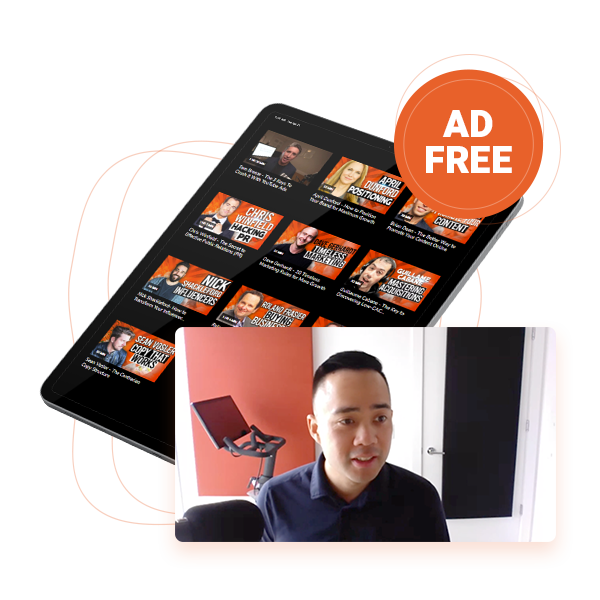 Ad-Free Listening
Binge Marketing School
without interruption.
Level up your knowledge faster with 1,800+ Marketing School episodes, now yours to listen anytime without ads.
Suggest Episodes
Get your questions answered
by Neil & Eric.
Have an idea for a Marketing School episode? As a Pro member you can send it in for the chance to get created.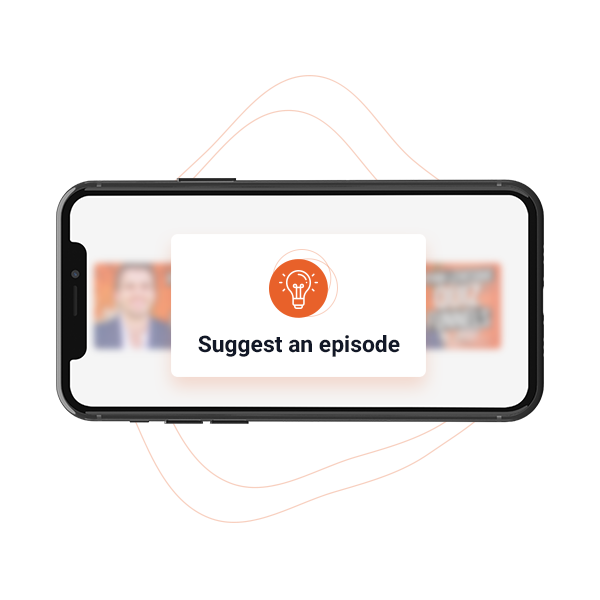 Stories on How Marketing School Inspires Listeners
Great show!
One of the best podcast[s] on marketing out there. Period. This show is really good. Highly recommended!

Quick and informative.
I love listening to this podcast every morning before I start my work - marketing day. Great marketing advice and down in a couple of minutes!

Very informative!
Episodes aren't too long and the hosts offer tons of useful information to help people in what can be a very intimidating field! Would definitely recommend people check them out.

Useful for Everyone
I'm not in marketing but I do a lot of work that overlaps the skills marketers use. I've found this show very helpful when it comes to promotion, web design, SEO, and more.

Excellent advice!
I just moved into a new job as Director Of E-commerce for a small to mid brand and I love these short but very useful tips that I can put to work right away!

Perfect Format
The tweet equivalent of marketing podcasts. Great topics that get to the point and at a digestible length, oh and delivered by two well respected thought leaders.
Mastermind Recordings
Learn From The
"1%"

of Marketers

Pro members get access to a growing library of recordings taken from $20,000+
exclusive mastermind events. Here is a sampling of the rare training you will get access to:
Brian Dean

Brian Dean has been called an "SEO genius" by Entrepreneur.com and a "brilliant entrepreneur" by Inc Magazine. Brian's award-winning blog, Backlinko.com, was listed by Forbes as a top "blog to follow".

Watch Brian's exclusive training,

"The NEW Way to Promote Your Content in 2021"

Ryan Levesque

Ryan Levesque is the Inc. 500 CEO of The ASK Method® Company, an entrepreneur, and the #1 national best-selling author of the books Choose and Ask. His work has been featured in the Wall Street Journal, Harvard Business Review, USA Today, Forbes, Entrepreneur, on NBC News and Fox.

Watch Ryan's exclusive training,

"The Secret to Explosive Growth Using Quiz Funnels"

Sam Ovens

Sam Ovens is a Forbes 30 Under 30 Entrepreneur and the founder of Consulting.com and SnapInspect. His flagship Consulting Accelerator training has produced 25 millionaires, nearly 500 six-figure earners, and allowed over 3,000 people to quit their jobs and work full-time as consultants.

Watch Sam's exclusive training,

"How to Gain a Disproportionate Advantage While Making Better Choices"

April Dunford

April is an executive consultant, speaker, and author who helps technology companies make complicated products easy for customers to understand and love. She is a globally recognized expert in Positioning and Market strategy.

Watch April's exclusive training,

"How to Position Your Brand for Maximum Growth"

Chris Winfield

Chris Winfield is an entrepreneur and productivity expert in New York City. With the use of simple systems, techniques and the power of true focus, Winfield teaches business owners how to get 40 hours of work done in 16.7 and much more.

Watch Chris' exclusive training,

"The Secret to Effective Public Relations"

Guillaume Cabane

Guillaume Cabane is CEO of Growth Ex Machina where he advises growth stage startups. Formerly, Guillaume held VP of Growth roles at Drift, Segment, and other successful startups where he helped these teams grow from ~50 to 300. Prior to these roles, Guillaume spent six years at Apple.

Watch Guillaume's exclusive training,

"The Key to Discovering Low-CAC Acquisitions"

Nick Shackleford

Nick helped introduce the fidget spinner to the U.S. market. Now, co-founder of structuredsocial.com which handles umbrella ecommerce marketing for 8-figure brands.

Watch Nick's exclusive training,

"How to Transform Your Influencer Campaigns"

Roland Frasier

Roland practiced business, tax and securities law for over 12 years and is now an active investor who drives growth and scale in his portfolio companies. He is co-founder and/or principal of three current Inc. Magazine fastest growing companies, and he has founded, scaled or sold 24 different 7 to 9 figure businesses ranging from consumer products to industrial machine manufacturing companies with adjusted sales ranging from $3 million to $337 million.

Watch Roland's exclusive training,

"How You Can Buy Businesses + Traffic for $0 Out of Pocket"
Upgrade Your Marketing in

Just 3 Easy Steps
Step 1

Sign up for a membership of
Marketing School Pro on this page.

Step 2

Watch all our best content and
get the bite-sized summaries delivered weekly.

Step 3

Use what you've learned to
catapult your business over
the competition.
Questions?
If you want to triple check you're a good fit for Marketing School Pro, we've got you covered.
Contact us and we'll answer any question in 24 hours or less!
Contact us
Real human guarantee*
More Stories on Marketing School
Listen to this to help your business
Even as a freelancer, the information provided in this podcast is extremely helpful to running a successful business. Really like that the episodes are short, sweet, and to the point- you can quickly listen and then get on with implementing the key insight.

Great content with amazing value
… [I] am fairly new to the real marketing world. I started listening to your podcasts and I've learned so much in a short amount of time. The content you guys provide is high quality but also short and right to the point. Love the content keep up the great work!

Golden Nuggets! Actionable Tips and Advice
You guys bring really solid, actionable content creating and marketing advice. What I appreciate most is that you're speaking from experiences — heavy doses of results and less of theory. That's why I'm here for these nuggets — THANKS!

A MUST LISTEN!
This podcast is packed full of actionable content in bite size pieces. For a busy entrepreneur wanting to learn and implement, this is the perfect podcast to listen to daily. Thank you, Neil and Eric!

The only way to upgrade your marketing
skills in
just 5 minutes a day.




Cancel anytime*