Learn The Secrets Of The World's Best Marketers In
Just 5 Minutes A Day

!

With a Marketing School Pro membership, you'll get exclusive content, actionable
advice, and a private community that will make you smarter.

Cancel anytime*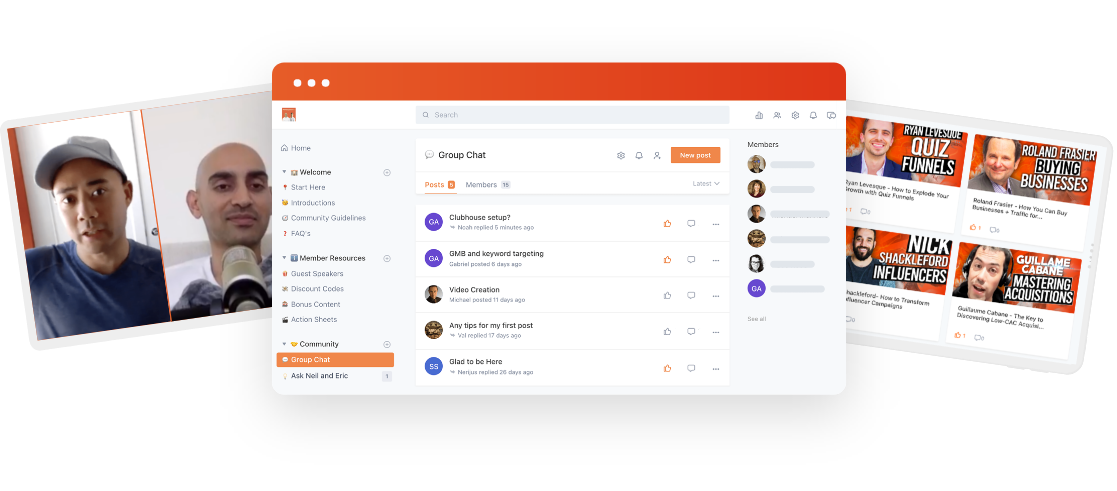 Consume
Better Content


in Less Time

It's time to cut through the noise. Marketing School Pro is updated weekly with exclusive content not shared anywhere else. You'll get the uncensored details how million dollar businesses operate and grow their influence online.
Discover What's Working

Right Now
The problem with most marketing content online is that it's old. You're getting a snapshot of what worked in the past, but there's no guarantee it will work for your business today. You can't operate in the past, you need what works right now.
Marketing School Pro content is kept up-to-date. You'll see behind the scenes how some of the biggest brands and personalities are marketing right now.
While your competition is stuck in the past consuming the same content as everyone else, you're getting exclusive training. You'll know how to navigate shifting customer trends, get the latest PPC & SEO tactics, and set up 'traffic machines' that run your marketing on autopilot now and into the future.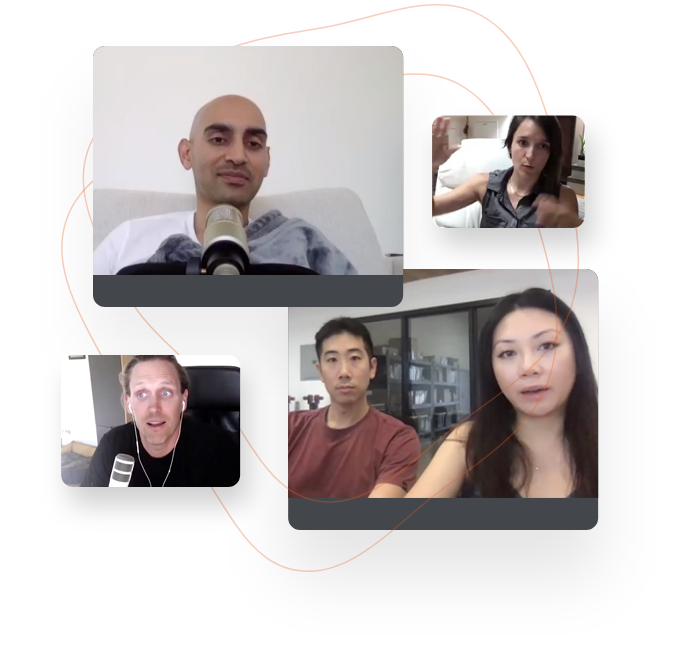 Learn From The
"1%"

of Marketers
Brian Dean

Brian Dean has been called an "SEO genius" by Entrepreneur.com and a "brilliant entrepreneur" by Inc Magazine. Brian's award-winning blog, Backlinko.com, was listed by Forbes as a top "blog to follow".

Watch Brian's exclusive training,

"The NEW Way to Promote Your Content in 2021"

inside Marketing School Pro.

Ryan Levesque

Ryan Levesque is the Inc. 500 CEO of The ASK Method® Company, an entrepreneur, and the #1 national best-selling author of the books Choose and Ask. His work has been featured in the Wall Street Journal, Harvard Business Review, USA Today, Forbes, Entrepreneur, on NBC News and Fox.

Watch Ryan's exclusive training,

"The Secret to Explosive Growth Using Quiz Funnels"

inside Marketing School Pro.

Sam Ovens

Sam Ovens is a Forbes 30 Under 30 Entrepreneur and the founder of Consulting.com and SnapInspect. His flagship Consulting Accelerator training has produced 25 millionaires, nearly 500 six-figure earners, and allowed over 3,000 people to quit their jobs and work full-time as consultants.

Watch Sam's exclusive training,

"How to Gain a Disproportionate Advantage While Making Better Choices"

inside Marketing School Pro.

April Dunford

April is an executive consultant, speaker, and author who helps technology companies make complicated products easy for customers to understand and love. She is a globally recognized expert in Positioning and Market strategy.

Watch April's exclusive training,

"How to Position Your Brand for Maximum Growth"

inside Marketing School Pro.

Chris Winfield

Chris Winfield is an entrepreneur and productivity expert in New York City. With the use of simple systems, techniques and the power of true focus, Winfield teaches business owners how to get 40 hours of work done in 16.7 and much more.

Watch Chris' exclusive training,

"The Secret to Effective Public Relations"

inside Marketing School Pro.

Guillaume Cabane

Guillaume Cabane is CEO of Growth Ex Machina where he advises growth stage startups. Formerly, Guillaume held VP of Growth roles at Drift, Segment, and other successful startups where he helped these teams grow from ~50 to 300. Prior to these roles, Guillaume spent six years at Apple.

Watch Guillaume's exclusive training,

"The Key to Discovering Low-CAC Acquisitions"

inside Marketing School Pro.

Nick Shackleford

Nick helped introduce the fidget spinner to the U.S. market. Now, co-founder of structuredsocial.com which handles umbrella ecommerce marketing for 8-figure brands.

Watch Nick's exclusive training,

"How to Transform Your Influencer Campaigns"

inside Marketing School Pro.

Roland Frasier

Roland practiced business, tax and securities law for over 12 years and is now an active investor who drives growth and scale in his portfolio companies. He is co-founder and/or principal of three current Inc. Magazine fastest growing companies, and he has founded, scaled or sold 24 different 7 to 9 figure businesses ranging from consumer products to industrial machine manufacturing companies with adjusted sales ranging from $3 million to $337 million.

Watch Roland's exclusive training,

"How You Can Buy Businesses + Traffic for $0 Out of Pocket"

inside Marketing School Pro.
Join a Network That Will

Make You Smarter
Your Marketing School Pro membership gets you access to an exclusive community of serious marketers.
The success here is contagious. Members include 7-figure business owners and directors of marketing at top rated digital agencies. You'll connect with smart people that could become your next business partner or mentor.
Plus, you'll have an open forum to discuss the tactics you've been learning and testing. It's the easiest way to get advice from people that can help.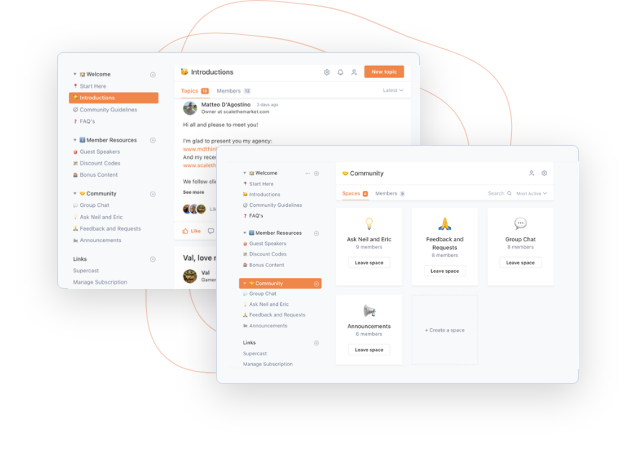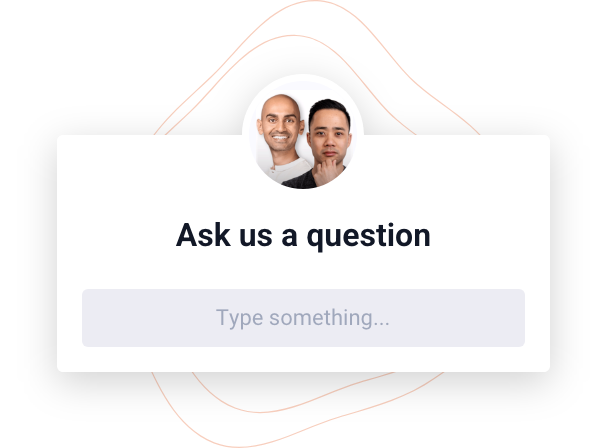 Ask Any Question.
Get
Honest Answers.
A study from the University of Michigan discovered that people are less likely to ask for help in a competitive environment, even when they need it.
That's why the Marketing School Pro community is anything but competitive. You're joining a group of like minded peers who want the best for each other, and are more than willing to answer your question and get you the help you need.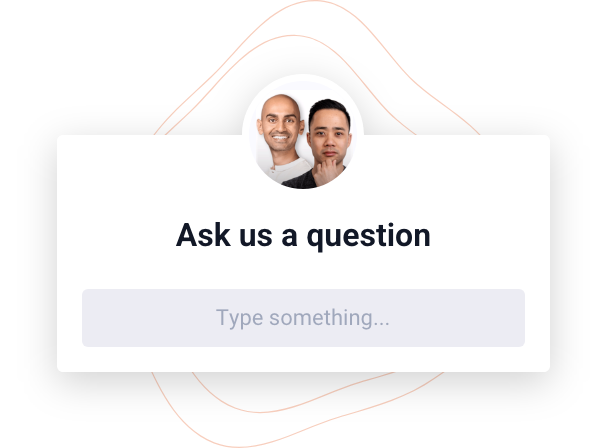 Not

'Just Another
Facebook Group'

Our community is built using Circle, an exciting new platform that's better than Facebook Groups. You'll feel at home the moment you join, it's a brand new way to experience online communities.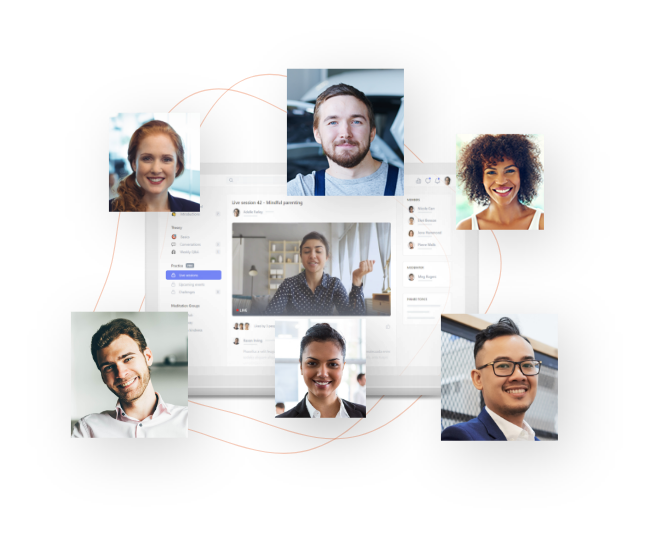 Get an
Inside Look

at
Our Community
Upgrade Your Marketing in

Just 3 Easy Steps
Step 1

Sign up for a free 14 day trial of
Marketing School Pro on this page.

Step 2

Watch all our best content and
interact in our private community.

Step 3

Use what you've learned to
catapult your business over
the competition.
Questions?
If you want to triple check you're a good fit for Marketing School Pro, we've got you covered.
Contact us and we'll answer any question in 24 hours or less!
Contact us
Real human guarantee*
What People Say About Marketing School Pro
Through these events, Eric and Neil give
access to experts across a wide variety of
topics that will take your business
to the next level.

I feel like the last couple of days, I've
probably filled up another two months of
road map with marketing ideas, that I want
to execute on.

Ajay Pondicherry

Block party

I've learned alot. I've met a number of
incredible people, that I'm pretty sure
we'll be able to do some awesome things together.

Sony Mordechai

Chairman & SEO of Global Eye Investments

We're reaching the end of this event
and I gotta say it's been extremely,
extremely impressive.

Kong Pham

CEO & Founder of Jumpcut

The only way to upgrade your marketing
skills in
just 5 minutes a day.




Cancel anytime*